5 Interesting Things About Deborah Nelson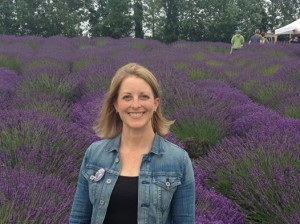 1.  What does your perfect day look like?
"It would have to be during the summer because the days are longer then (and I love summer).  My perfect day starts with a long swim, a long bike ride, a short run, and a dinner of Dungeness crab and fresh seasonal veggies shared with friends."
2.  What would be your dream vacation?
"Someday, I'd like to ride my bike across the U.S."
3.  Few people know that…
"I majored in vocal performance when I first went to college and I won the talent competition of the Miss Georgia National Teenager Pageant."
 4.  What was the last book you read?
"The Presidents Club.  My bachelor's degree is in U.S. History, so I love non-fiction focusing on U.S. History and politics."
5.  When did you decide you wanted to become a lawyer? Why?
"I decided to become a lawyer when I was working as a legal secretary for a law firm in Savannah, Georgia that represented corporations, insurance companies, and manufacturers of dangerous products. I saw how these companies used the law to avoid being held accountable for their actions and how they deprived injured people from seeking justice. I didn't know any lawyers before then and had never considered being a lawyer (I hadn't even graduated from college at that point!), but I was so outraged at the injustice that I thought, 'I could be a lawyer, too,' BUT I would do it to help people!"