NEIGHBORHOOD SPOTLIGHT: Capitol Hill
Chillin' on the Hill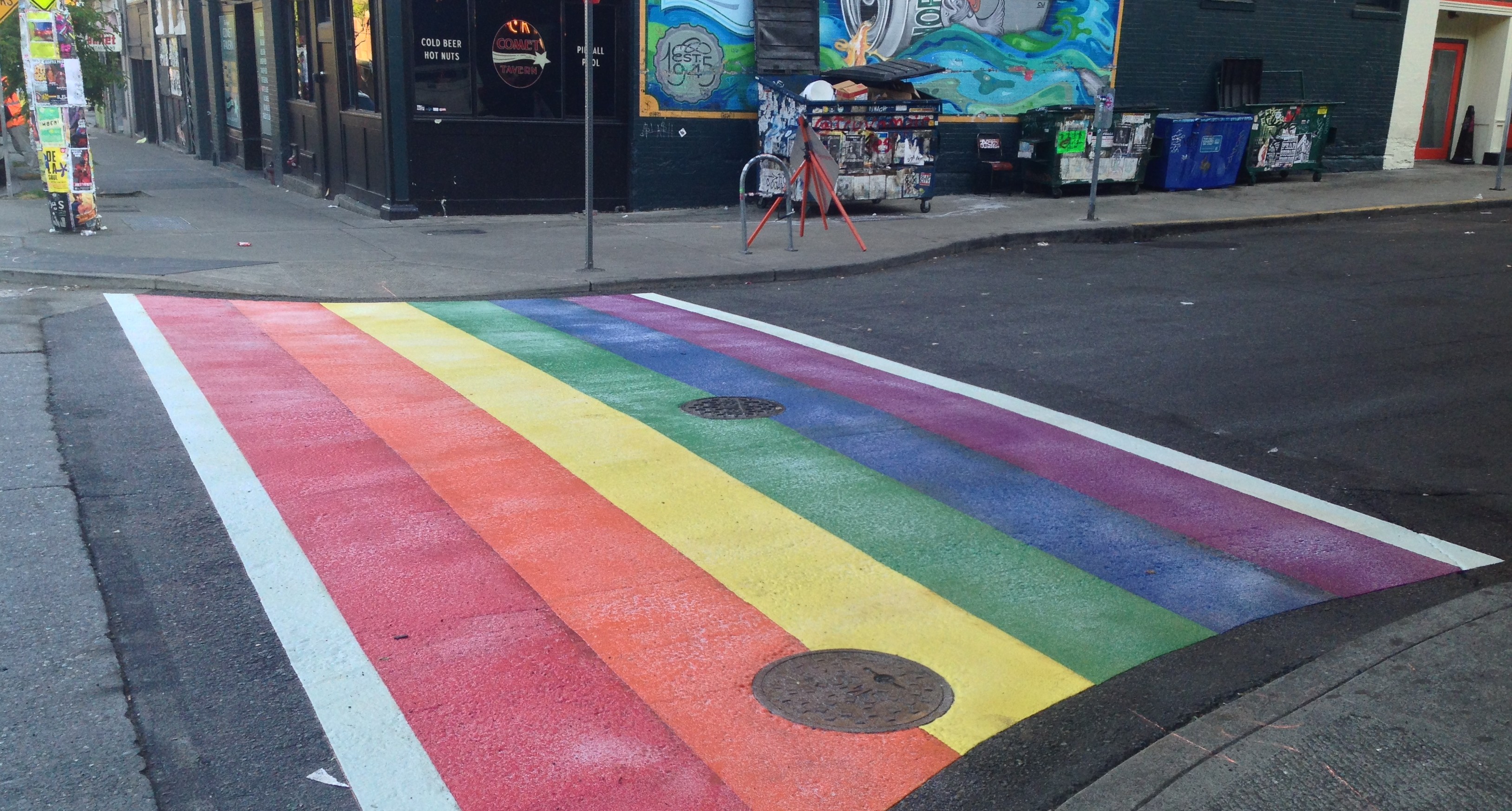 Capitol Hill is where the cool kids hang out. The best way to get there is to head north on 6th Avenue and turn right (east) onto Pike or Pine and walk up the hill. Capitol Hill is full of so many cool and interesting things that it would be impossible to list them all. The best way to explore is just by walking around and seeing what interests you. Do not, I beg you, take a car up here. There is no place to park and the traffic is horrendous. This past January, the First Hill Streetcar line opened, stretching from downtown's Pioneer Square (S Jackson and Nord Alley) to Capitol Hill (Broadway and Denny), stopping 10 times throughout the 2.5 mile route. Of course, it does not connect with the SLUT, but if you've read all the way through, you knew that already!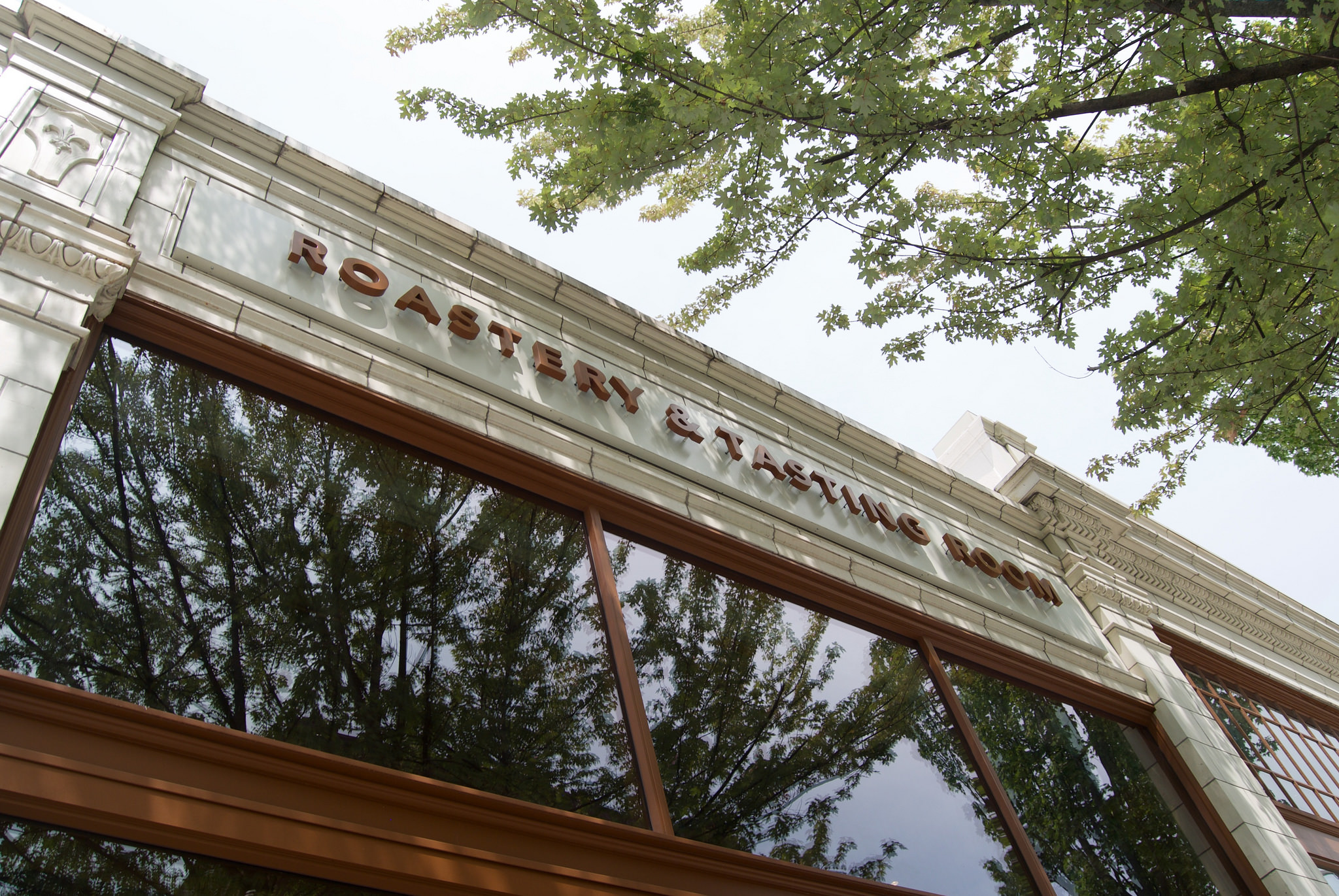 Broadway, 12th Avenue, and 15th Avenue are the main north/south thoroughfares on the Hill and there are little discreet pocket neighborhoods scattered about. Before you get too far along, you will need some coffee. Victrola Coffee (310 S. Pike Street), and Caffe Vita (1005 E. Pike Street) are worthy local choices. If Starbucks tickles your fancy, stop by the Starbucks Roastery on the corner of Pike and Minor. It's an amazing facility bustling with activity that will even WOW non coffee-lovers. Partnered with Tom Douglas's Serious Pie, you can stop by to watch where Starbucks Coffee worldwide is roasted; enjoy a wood fired pizza; pick up a one-of-a-kind souvenir sold exclusively at that location; or treat yourself to fresh baked goods supplied by Dahlia Bakery, another local Tom Douglas favorite.
Let's start with some shopping. Elliott Bay Books (1521 10th Avenue) is a book lover's paradise, local and unique. You could spend an entire day here.  Across the street is a great record store, Everyday Music, with actual records! Around the corner on Pine Street is Molly Moon's Homemade Ice Cream where you can choose from flavors like balsamic strawberry, salted caramel, and Stumptown coffee. Life is short, try them all!  A couple doors down from Elliott Bay Books on 10th is OddFellows Cafe. This place is open early and stays open late, but is nearly always full. The craft cocktails are great and the food is fabulous.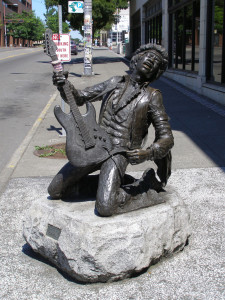 If you head north from Elliott Bay Books, turn north onto Broadway and see the Jimi Hendrix statue across the street from Seattle Central Community College.
If you haven't had your fill of books, head north on the hill to Ada's Technical Books (425 E. 15th Avenue) just past Harrison, and explore books on math, engineering, science, architecture, computers, etc. They have a cafe, too.
Further south on the Hill are several notable restaurants and bars. Check out Tavern Law (1406 12th Avenue), Canon: Whiskey and Bitters Emporium, (928 12th Avenue) which was named as one of the "Best Bars in America" by Esquire and winner of "Best American Cocktail Bar" and "World's Best Cocktail Menu," and Cafe Presse (1117 12th Avenue) for Caffe Vita coffee, a croquet monsieur, and to pick up your favorite international newspaper or magazine while you watch a soccer game at the bar.