History & Homers: Pioneer Square, International District & Stadiums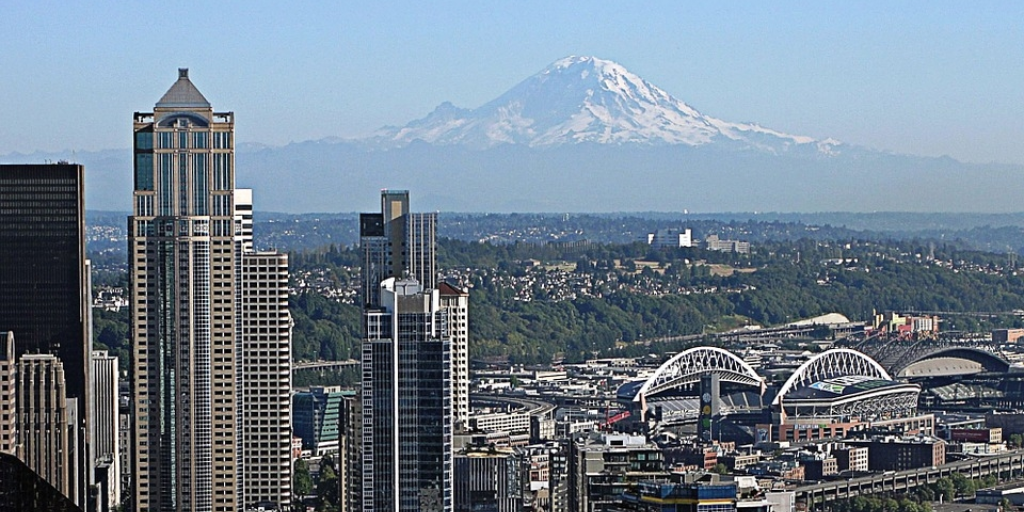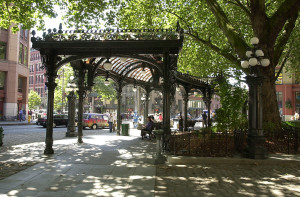 Pioneer Square  is "the old part of town." It's south of downtown and starts around 1st and James. Just walk down the hill to 1st Avenue and turn left towards Mt. Rainier. The Pergola at 1st and Yesler marks the official start of Pioneer Square. Everyone loves the Underground Tour. It gives you a first-hand look at how Seattle rebuilt 22 feet above the ruins caused by the fire of 1889.  Don't miss the Waterfall Garden Park (219 2nd Avenue South) which is located on the site of the first UPS headquarters. The park is tucked behind big gates– an oasis in the middle of Pioneer Square. And just down the street is the Klondike Gold Rush Museum (319 2nd Avenue South).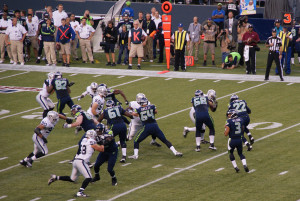 Pioneer Square is also home to our sporting arenas. The Seattle Sounders and the XLVIII Super Bowl Champions, our very own Seattle Seahawks play at Century Link Field just south of 2nd & King. Further south is Safeco Field, home of the Seattle Mariners.  Check out a game while you're in town!
Are you hungry yet? If so, you're in luck! Pioneer Square has some great restaurants. Check out Salumi, owned by the father of celebrity chef Mario Batalli (309 Third Avenue South). It is only open on Tuesdays through Fridays from 11:00 a.m. to 3:30 p.m. and the line forms early, but it is worth the wait. If you can't get there, don't fret, many restaurants around town serve "Salumi salami."
We love The London Plane (300 Occidental Avenue South) which is described as "part cafe, part specialty foods grocery, part floral workshop."  For a fancier meal, check out Il Terrazzo Carmine, a taste of Italy tucked away in the same building as Blue Nile, next door to Bebas Delicatessen.
For coffee, I like Cafe Umbria (320 Occidental Avenue South) and Zeitgiest Coffee (171 S. Jackson Street).
In the mood for something more exotic?  Head east across Second Avenue to the International District (locally referred to as "the I.D."). Uwajimaya is the largest Asian grocery store in the northwest and is, in a word, amazing. There is also a huge food court here serving a wide variety of Asian foods. For sushi, go to Maneki (304 6th Avenue South). This restaurant has been open since 1904 and is a huge local favorite, so make your reservations early! For Vietnamese food, treat yourself to dinner at the Tamarind Tree (1036 South Jackson Street Suite A).  Again, reservations are a must (and be sure to read the "rules" about reservations on the website– they are strict because this place is so popular). It is located in an ugly strip mall on the edge of the I.D., but inside is beautiful, warm and inviting, and the food is spectacular and affordable. We recommend just telling the server about any food exclusions/allergies you have and let them order for you and eat everything family style. You can't go wrong.
While you're in the I.D., also be sure to check out the Wing Luke Museum, which is affiliated with the Smithsonian (719 S. King Street).