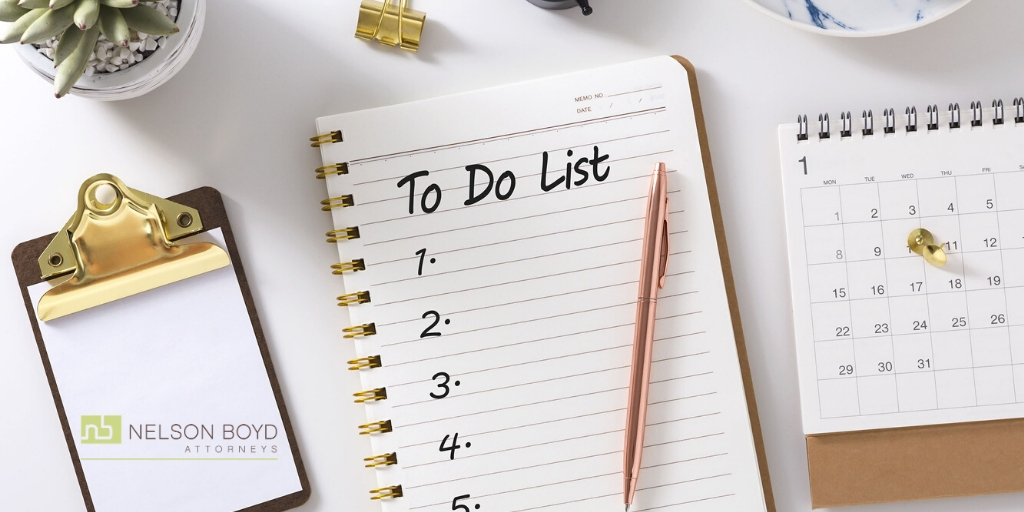 I am a natural list maker. I hate having things rattling around in my head, so I write them down. It makes them real and I don't have to worry about forgetting things. I also derive great satisfaction from checking tasks off my lists. It makes me feel like I'm moving forward and being productive. For me, a to-do list also helps stem the rising tide of anxiety. Instead of being paralyzed by fear, anxiety, or indecisiveness, all I have to do is look at my to-do list and start working my way through it.
During trying times like these, to-do lists are especially important. If your routine has been disrupted and you're working from home, your kids are home from school, and your list of personal and household chores are increasing, a to-do list is a great way to stay organized and give your days direction and meaning. It can also bring you a feeling of satisfaction at the end of the day to see what you have accomplished.
Currently, I'm putting non-work-related items on my to-do list. For example, my list includes a long list of friends that I plan to FaceTime or Zoom with. When we're so busy with normal life, it is difficult to take the necessary time to cultivate and maintain friendship. Perhaps the opportunity to get back in touch with old friends or keep up with our favorite people is a silver lining on this dark cloud that has disrupted our lives.
I'm also including personal tasks that I'd like to accomplish. These are the things that always get cast aside, in favor of working and the essential tasks of daily living. These are things that I've wished to get to but couldn't. For me, that includes working on my Swedish language skills, practicing the music from my Swedish choir, reading books that have piled up over the years, meditation, making a list of things I'm thankful for, getting my workouts in, walking after work each day, and reading all those blog posts from others that have piled up.
Now that we're all eating at home, this is the time to focus on eating healthy, nutritious food that will support our immune systems and fuel our bodies. So that I'm not faced with indecision come mealtime, I've made a list of meals that I plan to cook for the week. On Sunday, I prepped all the vegetables, made pesto, salad dressing, and finally mastered the cauliflower turmeric soup that I've been working on.
Although it is tempting to spend too much time on the couch watching Netflix, I challenge you to do so sparingly and with intention. I'm looking forward to the 3rd season of Ozark starting at the end of the week, but before then, I'm going to watch some PBS shows that have been on my watchlist for too long. I'm also watching as many Swedish shows with English subtitles that I can find (I'm going to master this language thing, even if it takes a while).
At the end of each day, I look at my list, feel a sense of accomplishment for what I've completed, say a word of thanks for all the abundance in my life, and decide which tasks to tackle tomorrow.
My wish for you, your families and friends is that you weather through this physically and emotionally and that we all take a pause and practice gratitude and kindness.