Things to do on the Olympic Peninsula
Part 1: Port Townsend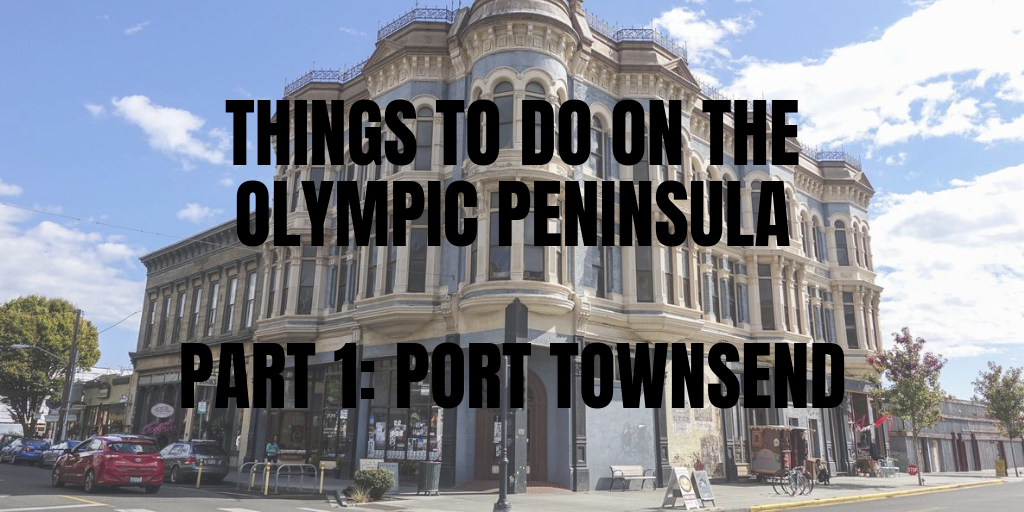 Getting to the Olympic Peninsula from Seattle
Most visitors to the Olympic Peninsula arrive from Seattle.  To get there, take a ferry from Seattle to Bainbridge Island or Bremerton or from Edmonds to Kingston.  Once you get off the ferry, follow signs to the Hood Canal Bridge.  The distance to the Bridge from the Bainbridge Island and Bremerton ferry terminals is the same distance, although the ferry ride from Seattle to Bremerton is 30 minutes longer than to Bainbridge Island.  Travel time to the Bridge from the Kingston ferry terminal is shorter, but the drive from Seattle to Edmonds can be long, depending on traffic, and the ferry lines in Edmonds are usually longer.
Once you get to the Bridge, you are approximately 30 minutes from Port Townsend, 45 minutes from Sequim, and a little over an hour from Port Angeles.
Port Townsend is located on the Quimper Peninsula north of US Highway 101.  Follow the signs from Highway 101 to Port Townsend.  On the way, you will travel through a beautiful valley that is dotted with organic farms.  Jefferson County is known for its amazing food which includes organic farms and roadside farm stands, hard cideries, small breweries, wineries, cheese shops, seafood markets, and farm to table restaurants.  Whether you are looking for a place to dine in, pick up prepared foods for a picnic, or stock up on provisions for cooking, you are sure to find something good.
On your way to Port Townsend, you will travel through Chimacum.  Farm's Reach Café is an excellent place to stop for breakfast, lunch, coffee, and pastries.  There is outdoor seating, as well as a small seating area inside.  The Chimacum Corner Farmstand, located at the intersection of Center Road and highway 19 has local grocery items and some prepared foods.  The Chimacum Café is a long-time favorite for diner-style food and homemade pies.
Port Townsend is a unique, quirky, magical place.  Founded in 1851, it is an authentic Victorian seaport with the original Victorian stores, hotels, and homes, as well as a working harbor and the Center for Wooden Boats. This amazing small town boasts a series of festivals throughout the year from the Rhododendron Festival held on the third weekend of May, to the Port Townsend Film Festival in September.  In addition, there are lesser festivals and activities such as the Uptown Street Fair in June and the Kinetic Sculpture Race in October.  You can also usually find cultural activities at Fort Worden such as the Port Townsend Chamber Music Series in the summer, Fiddle Tunes, and several writing workshops at Centrum.
The downtown area of Port Townsend has several art galleries, small local shops, and interesting restaurants.  In addition, it is home to one of the best independent movie theaters in Washington.  The Rose Theatre is a true gem and is home to the Port Townsend Film Festival.  It consists of two screens in the main building and The Starlight Room on the top floor of a historic building next door.  The Starlight Room is a 21 and older theater that has a full menu of food and adult beverages.  Every showing sells out, so be sure to reserve your tickets online before you go.  If you're feeling more nostalgic, check out the Wheel In Drive In Theater near Highway 20 just south of Port Townsend.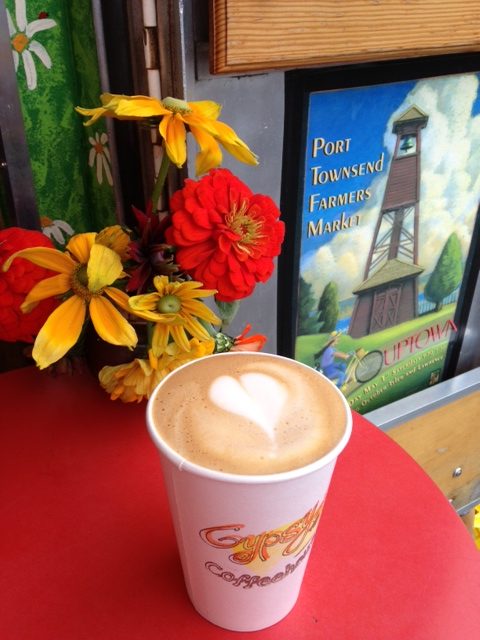 The "uptown" section of town is home to the best farmers market in Washington. The Port Townsend Farmers Market takes place every Saturday from April to December 9am-2pm.  Regular features include the prettiest organic fruits and vegetables you've ever seen plus, flowers, arts and crafts, and prepared foods.  My favorite thing at the market is a grilled salmon sandwich with a farm fresh fried egg from the Cape Cleare Salmon Wagon.  You can often find live music and guest chef cooking demonstrations.
Key City Fish Company is the very best place on the entire North Olympic Peninsula for fresh seafood and shellfish.  They also have local meat and poultry, as well as cheese, condiments, and seasonings.  They will pack your purchases on ice, in the event you are traveling further on the Peninsula.
You can find Mount Townsend Creamery cheese throughout the Seattle area, but why not stop by the flagship store in Port Townsend and pick up some fresh cheese?  You can also pick up picnic supplies.  Speaking of picnics, be sure to stop at Fort Worden when you visit Port Townsend.  Fort Worden was built as a military base with the purpose of protecting Puget Sound.  Today, it is the site of numerous community and cultural activities, as well as a great place to camp, picnic, swim, kayak, and hike.  You might recognize Fort Worden (and other parts of Port Townsend) as the location for the 1982 film "Officer and a Gentleman" starring Debra Winger and Richard Gere.
If you plan to visit Whidbey Island, you can take a ferry from Port Townsend to Coupeville on Whidbey Island.  Be sure to check the ferry schedules – and make a reservation if you plan to take your car.